Jiangsu Dingsheng New Materials: Shouzheng Innovation, Focus on Main Business, Heading for Internati
A few days ago, China Nonferrous Metals Industry Association released the list of "Top 50 Nonferrous Metals Companies by Sales Revenue in 2018". Jiangsu Dingsheng New Energy Material Co., Ltd., an aluminum processing leader in the Jingkou Industrial Park of Zhenjiang, Jiangsu, entered the front again The top 50 list once again won the national industry honor. It is understood that the China Non-Ferrous Metals Industry Association ranks and publishes the sales revenue of non-ferrous metal industrial enterprises in the country according to the industry statistical functions granted by the relevant state departments. According to statistics, Dingsheng New Materials has a sales income of 10.29137 trillion yuan in 2018, ranking 45th.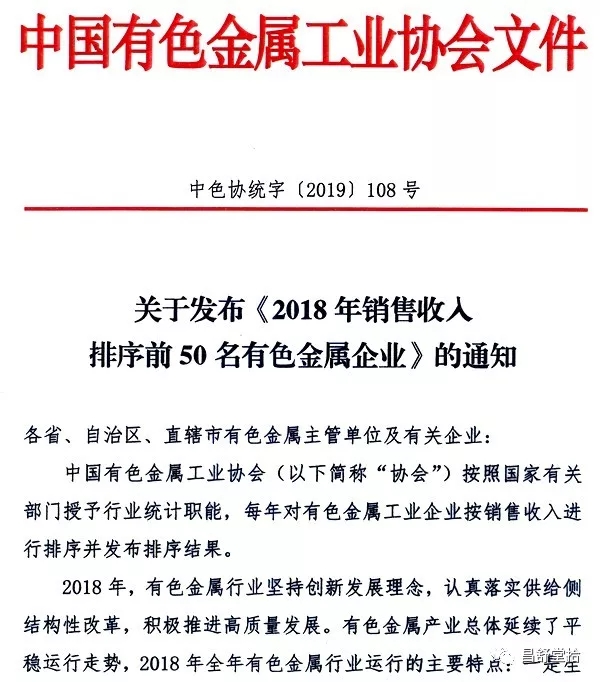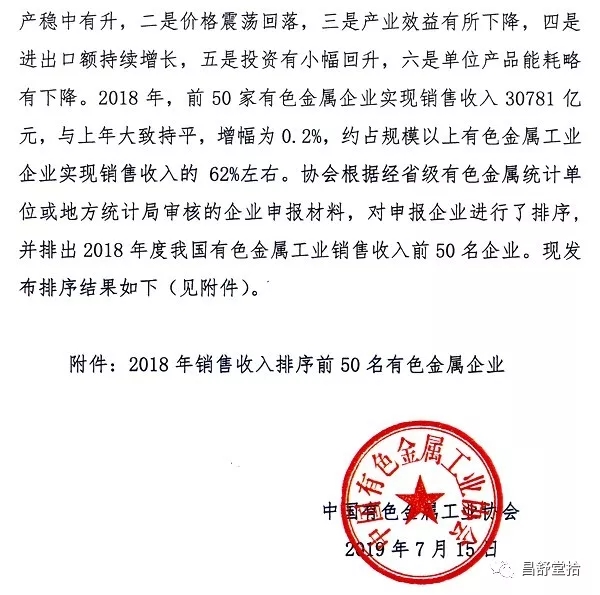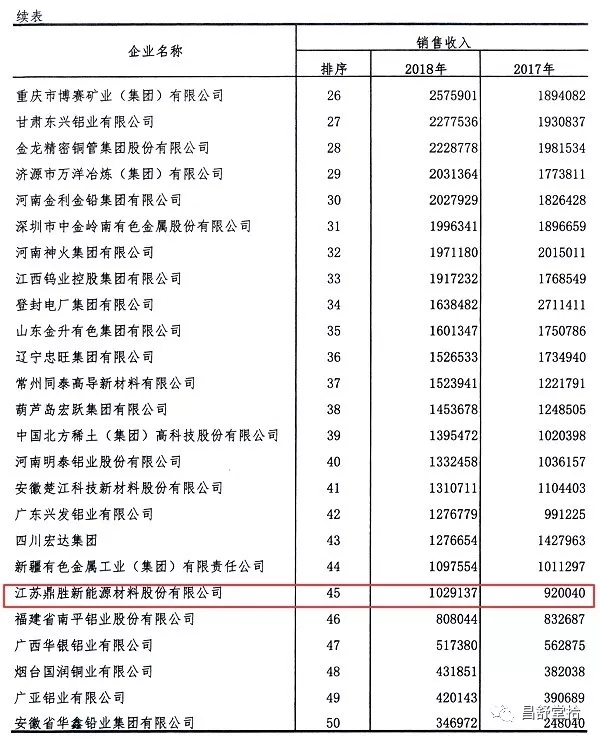 Dingsheng New Material is a well-known domestic aluminum processing enterprise, a national champion single model enterprise in manufacturing, the top ten national aluminum foil enterprises, and a vice-chairman unit of China Nonferrous Metal Processing Industry Association. The relevant person in charge of Zhenjiang Jingkou Industrial Park Management Committee stated that among the aluminum processing families in China, Dingsheng New Material's aluminum foil industry is a particularly dazzling area, and the "head goose effect" has been fully exerted. In the market segment of the aluminum processing industry, it has grown into a "leader" with international influence. In 2018, the aluminum foil output reached 500,000 tons, ranking first in the world. At the same time, it has also made outstanding contributions to driving the overall technological progress, equipment upgrading, scale growth and environmental protection upgrading of the aluminum processing industry in China.
According to reports, the aluminum foil production technology of Dingsheng New Material has leapt to the international advanced level. The thickness of double zero aluminum foil produced by casting and rolling blanks can reach 0.0053 mm, and it can even break through thinner. The company has mature and stable aluminum foil production capacity for power batteries. , Production and sales, market share ranked first in the industry. At the recent Shanghai International Aluminum Industry Exhibition, the company's self-developed "high-performance aluminum-based composite foils for the production of heat exchangers for cast-roll-cold rolling short-process heat exchangers" were also organized by the China Nonferrous Metal Processing Industry Association and the Global Aluminum Foil Manufacturer Initiative Jointly awarded the "Resource Efficiency Award" of the "2019 China Aluminum Foil Innovation Award". In addition, in the "2019 Top 100 Private Enterprises Manufacturing Industry in Jiangsu" list released by the Jiangsu Federation of Industry and Commerce on July 19, Dingsheng New Materials also ranked among them, becoming the only private enterprise shortlisted in the urban area of Zhenjiang.
The reason why Dingsheng New Materials can be unique in the field of aluminum foil is mainly due to our craftsmanship in the industry! Dong Zefang, technical director of Zhenjiang Plant of Dingsheng New Materials, said that the company also spares no effort in technological innovation. In addition to increasing annual investment in research and development, it is also committed to building the world's top aluminum and aluminum processing key technology innovation platform. Currently The company is preparing to establish three enterprise technology research centers in three different directions, such as aluminum materials for heat exchangers, green short-flow aluminum molding, and aluminum resource reuse. In addition, in the near future, it will also cooperate with Jiangsu Institute of Industrial Technology to jointly build "JITRI-Jiangsu Ding Shengxin Materials Joint Innovation Center ", in order to carry out resource integration innovation, accurate problem solving, accelerate the application of technology, and promote enterprises to extend the industrial chain.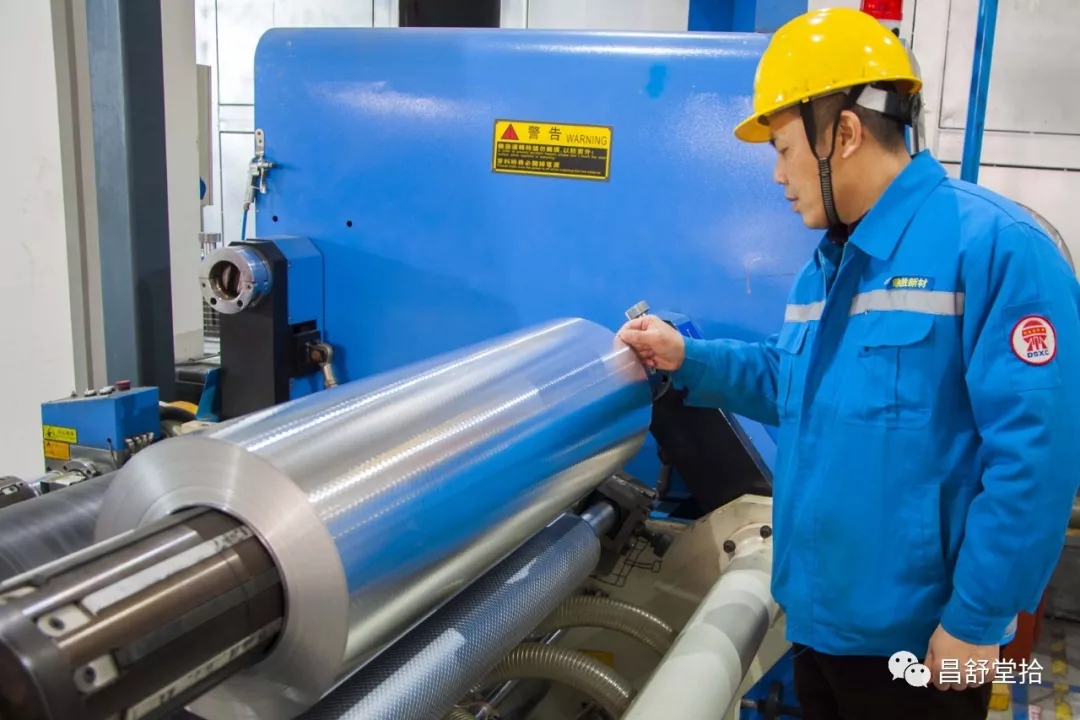 Liu Zheng, deputy general manager of Dingsheng New Materials Zhenjiang Factory, introduced that as a private enterprise based on the development of Zhenjiang, the company devotes a considerable part of its energy to improving quality and efficiency. In 2018 alone, the production and storage volume of the Zhenjiang plant reached 491,000 tons, an increase of 11% year-on-year; operating income was 8.35 billion yuan, an increase of 13% year-on-year. According to incomplete statistics, in the first half of this year, the total industrial output value, total business income and taxable sales of the Zhenjiang factory all increased significantly. Liu Ye is also full of confidence in the company's future: "We will stay true to innovation, focus on our main business, accelerate green intelligent transformation, continue to extend intensive processing, and strive to achieve high-quality development of the enterprise in the new era.